News
NEW! RANGE OF DOOR ENCLOSURES
JUST LAUNCHED

Our new range of Door Panel Enclosures are made from ABS HB material to IP65 standard can be used in seaside conditions, dry dusty environments and in heavy humidity. New Kwik Fix Cable Glands are also available.
Read more about our new Door Panel Enclosures.
Unique Snap-On Brackets Now Available

Din Rail & Wall Brackets
Unique, snap-on, easy to fix DIN rail and wall mounting brackets. One size fits all Screw Fixing Enclosures.
---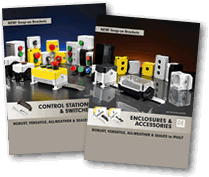 NEW BrochureS
Email info@decontrols.co.uk or call +44(0)1933 234400 to order your brochure today.